Access Storage - Vantage Drive
380 Vantage Drive, Orleans, ON
1ST 4 WEEKS FREE *
Photos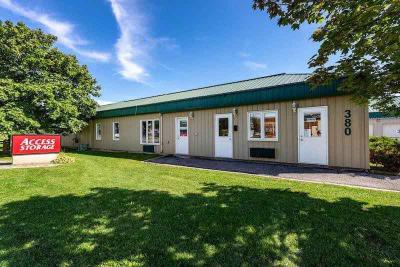 Hours
Office Hours

| | |
| --- | --- |
| Mon-Fri | 8:00am to 5:30 pm |
| Sat | 8:00am to 5:00pm |
Access Hours

| | |
| --- | --- |
| Mon-Sun | 24 hour access |
About Access Storage - Vantage Drive
We are Orleans's  #1 storage company and have the metal to back it up, winning numerous service awards such as the Consumers Choice Award for the best storage company. No matter what your Ottawa storage needs or how long you will be renting, Access storage on Vantage Drive in Orleans is the perfect storage solution. 

Most of our facilities offer 1st 4 WEEKS FREE or FREE MOVE IN VAN. Call now for details!
Features
Climate Control
Drive-up Access
24/7 Security Monitoring
Parcel Delivery Acceptance
Packing Supplies
Dollies & Carts Available
Payment Options
Vehicle Storage
Hours
Office Hours

| | |
| --- | --- |
| Mon-Fri | 8:00am to 5:30 pm |
| Sat | 8:00am to 5:00pm |
Access Hours

| | |
| --- | --- |
| Mon-Sun | 24 hour access |
Facility Reviews
---
This Storage business is very user friendly. I have had storage with Access for many many years and have since been downsizing our house and decided to let things that we had held onto for years finally go! Even though the staff at this facility has changed quite frequently over the years, I have alway had swift and friendly service from anyone who has been in the front office.
---
Car broke down near by on the coldest day of the year and the staff was amazing to us. Let us stay inside for several hours to stay warm. Offered us beverages and any help they could provide. I can only imagine if they took care of non clients this way; the effort and care that goes into actual clients. The gentleman working that day definitely defined customer service and hospitality. Would highly recommend this facility based on our experience.
---
Would be 5 star, but recently, access changed to 5am - 11 pm. Used to be 24hrs.... I used them years ago for a year and now, works overwhelming, needed a material storage unit. Units are decent, Avg priced, and Staff are friendly and easy to talk to.
---
Great experience using the storage facility. Charlotte was very helpful and knowledgeable. Would highly recommend them for your storage needs
---
Access Storage has been fantastic from the moment I requested a quote to moving in of the items... especially considering how last minute my request was - less than three days notice! They have it all: - Customer service: awesome [check!] - Great location: near the highway [check!] - Clean, spacious units: [check!] - Affordable price: $25/wk - 5x10 indoor unit [check!] Huge shout out to Pat at Vantage Drive who waited almost an hour & a half for me on Saturday of the Labour day long weekend, postponing other work he had needed to finish in order to accommodate my late arrival. Nonetheless, he happily made sure that I got everything I needed to easily move into the Youville Drive storage unit being rented and smiling the entire time (I wouldn't be smiling at my late ***!). Thanks again for all your help this weekend, Pat!